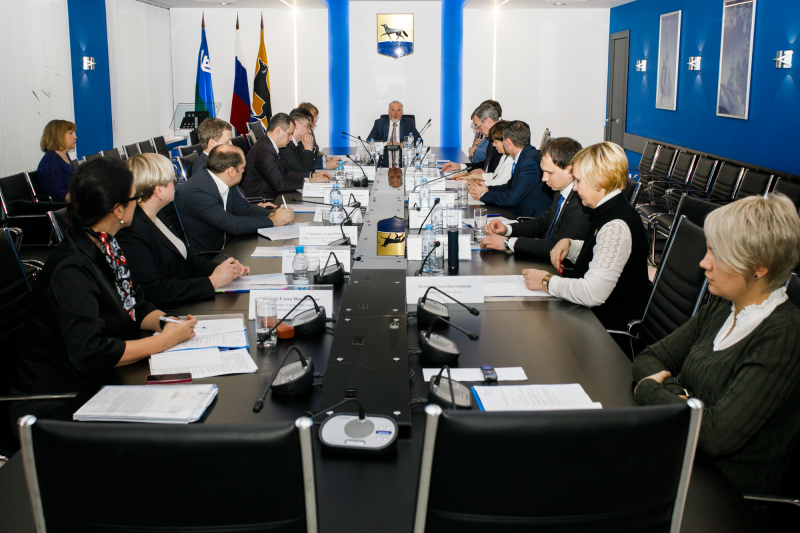 Date: November 22, 2017.
Location: cabinet 513, 8, Engels st., Surgut.
The agenda for the meeting includes the following issues:
On the favorable business conditions provision in accordance with the system of the National Rating of the Investment Climate, targeted models for simplifying business procedures and increasing the investment attractiveness in the Subjects of the Russian federation.
On the improvement and implementation of the regional investment standard in the Khanty-Mansi Autonomous Okrug — Yugra.
On the effectiveness of business registration procedures.
On the effectiveness of measures to create objects of investment infrastructure (technological and industrial parks, industrial sites).
On the effectiveness of procedures for connecting electricity, to the pipeline and water supply and sanitation networks.
On the effectiveness of procedures for issuing permits for construction.
On the implementation of the Investment Project "Industrial Park."
Consideration of the report on the implementation of activities of the program for the integrated development of public utility systems for 2016.
Опубликовано: 15.11.2017
Изменено: 29.11.2017
Organizer